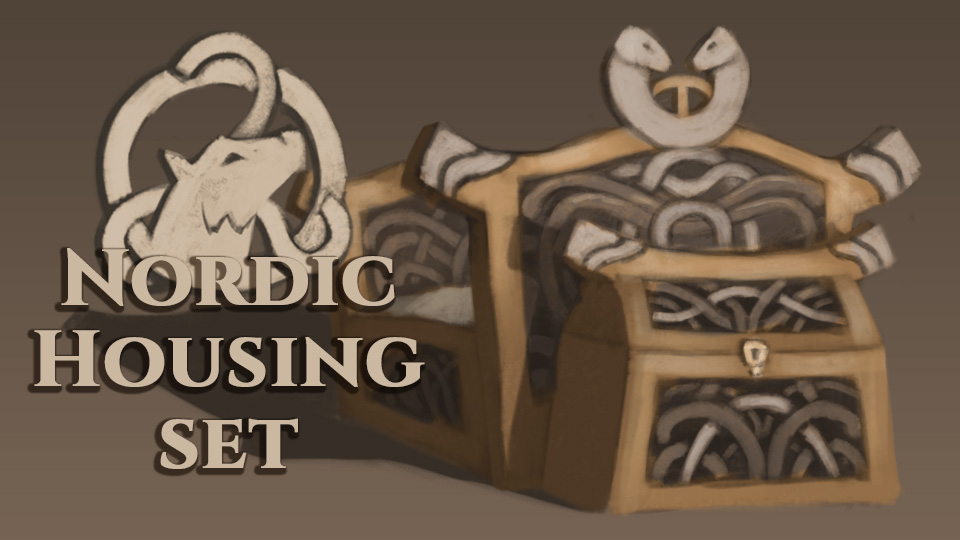 A perfect set for a house in the North, on a mountain, or both. Includes:
Single & Double Bed
Small & Large Chest
Table & Benches
Fence
Buying unlocks a set of blueprints that you can place in your land parcel as many times as you want.
Item becomes redeemable at official release.